제품 설명
모델 번호 : CC01 구조 : 유도 초크 권선 구조 : 자성체의 다층 코일 구조 : 페라이트 코일 포장 형태 : 에폭시 수지 인덕턴스 인덕터 값 : 가변 인덕터 모양 : 원형 인덕턴스 : 사용자 정의 색상 지원 : 황색 와이어 : 우수한 초크 인덕터 구리 두께 : 2mm 전송 패키지 : 박스 포장 (50cm * 32cm * 32cm) 원산지 : 광동, 중국 (본토) 유형 : 초크 인덕터 작동 주파수 : 고주파 동작 특성 : 초크 코일 적용 범위 : 초크 브랜드 : Sunlord 적용 : 회로 기판 재질 : 구리 철사 증명서 : ISO9001의 RoHS 발송물 : DHL UPS FedEx EMS 패킹 : 판지 상자 상표 : Xuhai 명세 : 일반적인 크기 특성 :
특별한 기술 공정을 통해 85 % 철, 9 % 실리콘 및 6 % 알루미늄의 합금 분말을 링 모양 또는 E 모양의 자성 분말 코어에 가압하여 만들어집니다. 시장에서는 Kool Mμor Sendust 자기 분말 핵이 있습니다.
철, 규소 및 알루미늄 자기 코일은 약 8KHz의 주파수에서 작동 할 수 있습니다. 이것은 약 1.05T의 포화 자기 유도 강도, 26에서 125 사이의 자기 전도성 및 거의 0의 자기 왜곡 계수로 제공됩니다. 다른 주파수에서 작업 할 때 잡음이 없습니다. . 그것은 MPP보다 더 높은 DC 바이어스 파워를 가지고 있습니다. 따라서 그것은 비용 효과가 가장 좋습니다.
전기적 사양 :
Model

XuHai431 Choke coil

Operation frequency

8KHz-1MHz

Output power

0.05 to 3000 W

Working temperature

-40ºC to +200ºC

Storage temperature

 -25ºC to +85ºC

Storage humidity

30 to 95%

Remark

The popular bobbin style is shown as the above.
Other special styles are not listed. Our company can make iron silicon 
and aluminum magnetic coils with different specifications and size according
to client's requirement.Welcome to inquire.

Application

Iron,silicon and aluminum magnetic coil is applied to alternative transformers,
output Choke coils,line filters and PFC circuit. 
Sometimes it is used as a transformer core to substitute the air gap ferrite.

Price

Its unit price is from USD1.0 to 10/pcs FOB shenzhen.
The price depends on technical complexity, clients' requirement for material and safety certificates.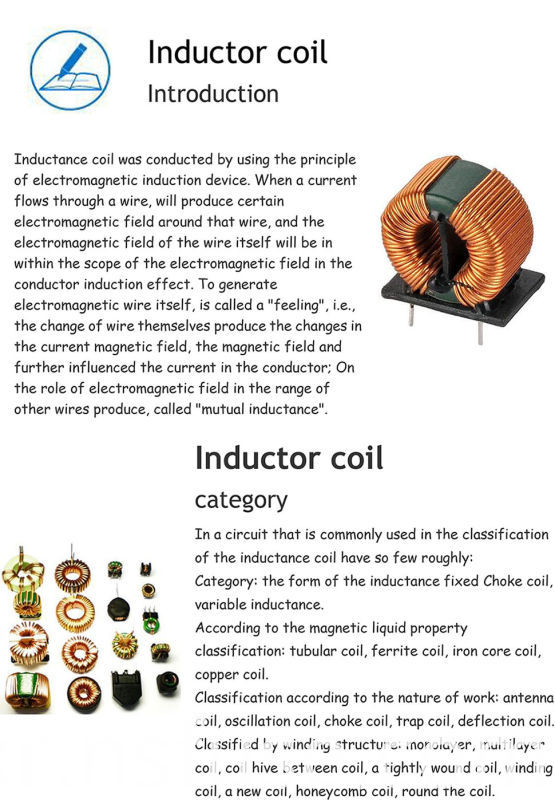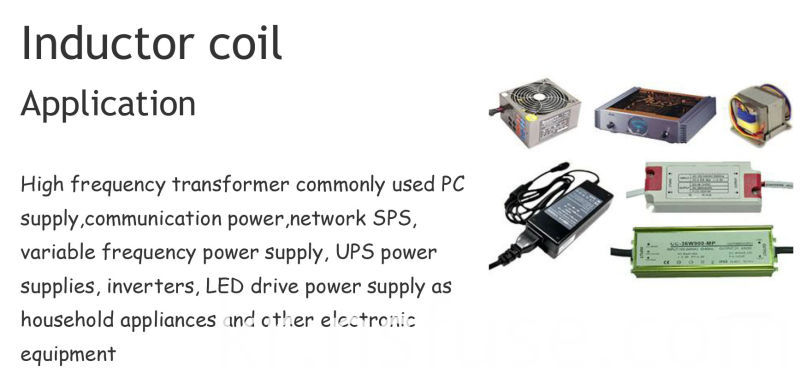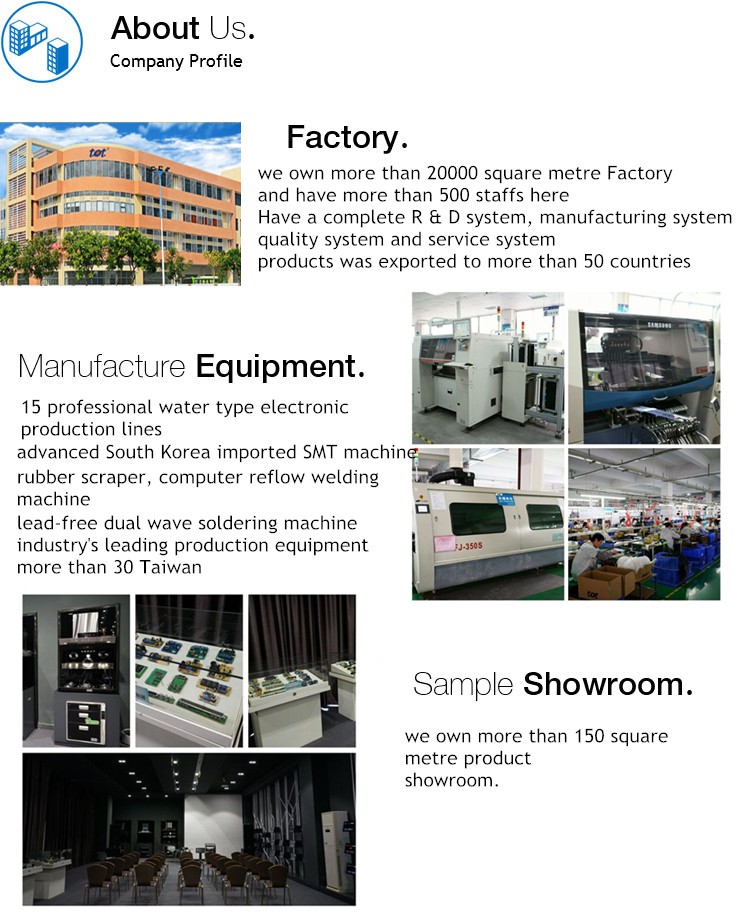 제품 디렉토리 : 인덕터